Fakra Z SMB female crimp connector for RG174 cable (waterproof blue)
TYPE SMB Products is one kind of low power miniature RF Coaxial Connectors with snap.On coupling mechanism. Characteristic impedance has two types:50ohm and 75ohm. The characteristic of connectors is in small Volume,Light weight,excellent electrical performance,easy to use.They are widely used in connection with RF coaxial cable in RF circuit of radio communicatityon,teat instrument,meter,radio station,TV station, the base station of the microwave system.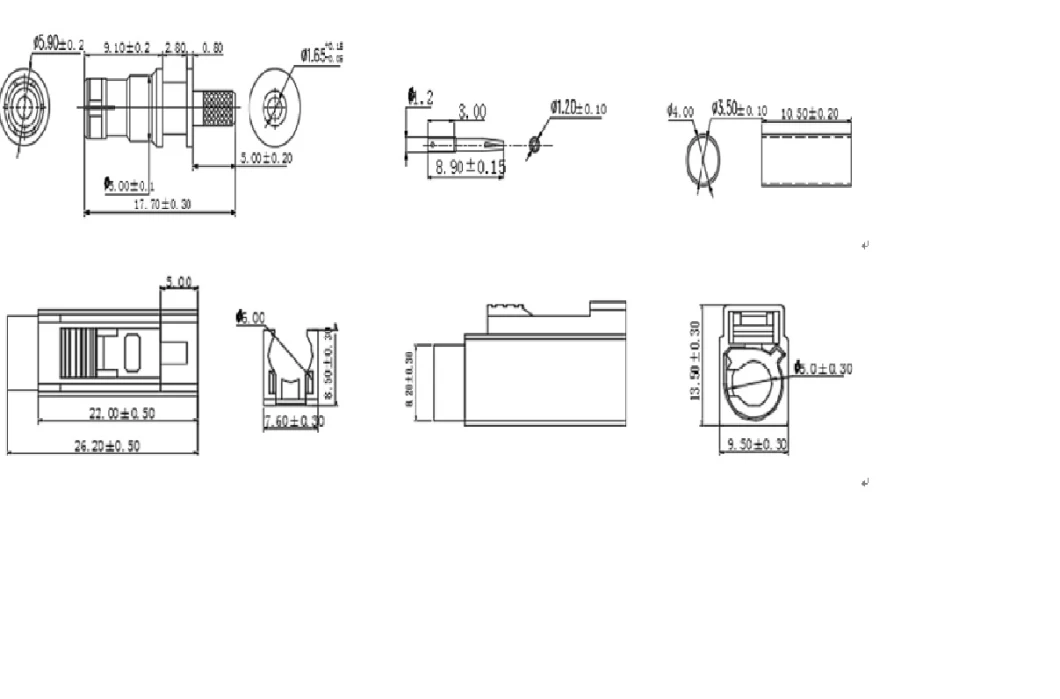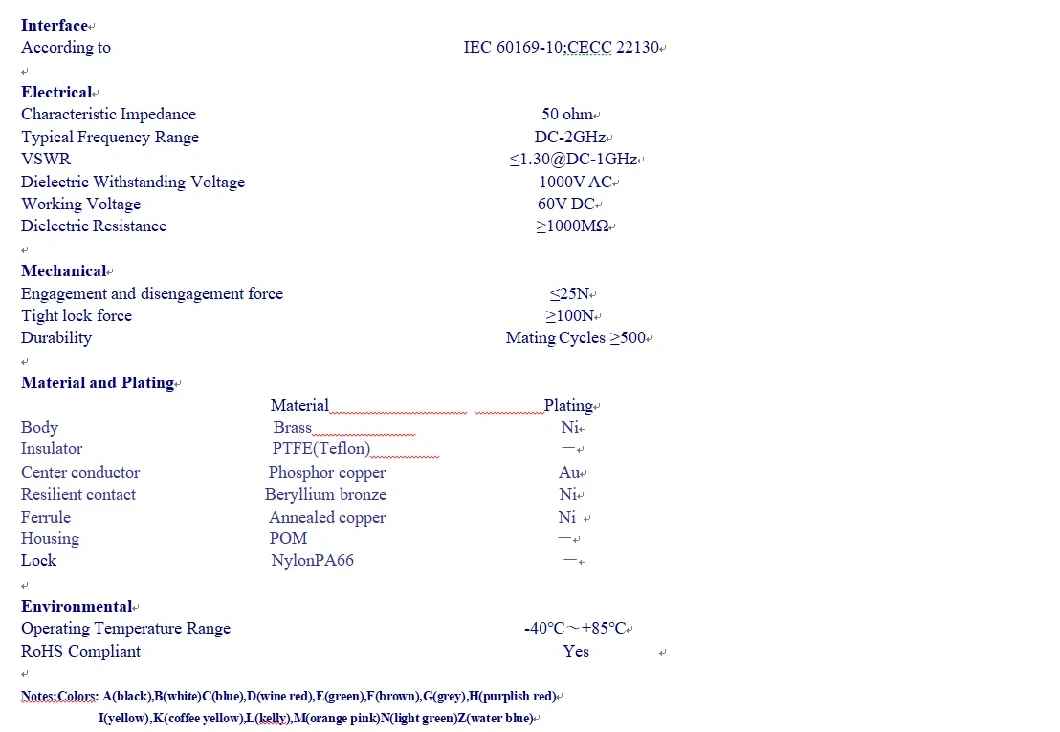 Pictures Show: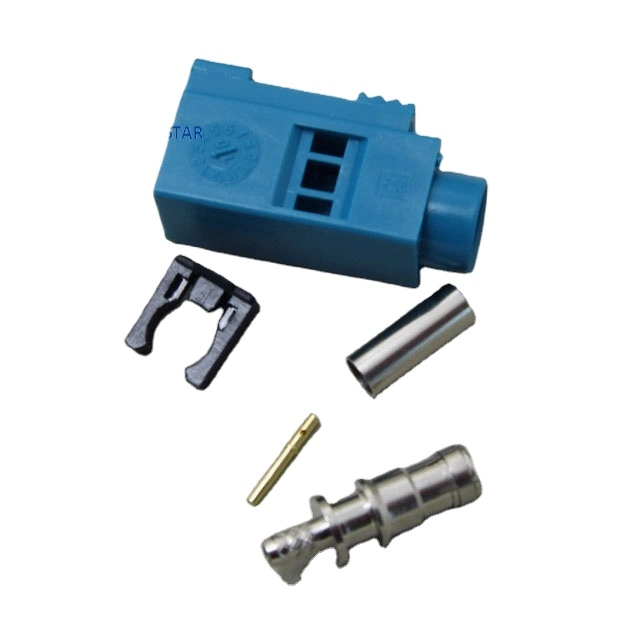 Company Information:

Founded in 1994, Four Star Communication Parts Co.,Ltd is located in No.88 S338 Road Zhenjiang City, Jiangsu Province China (230Km away from Shanghai).
Four Star Communication is one of the excellent manufacturer dedicating to design and make RF coaxial connectors, RF cable assembly, Microwave components.
Our products range:
RF coaxial connectors Series : SMA ,SMB,SMC, BNC,TNC, N,7/16 DIN , 1.0/2.3,1.6/5.6 ,SMZ (BT43) ,QMA ,FME,F,UHF,MCX,MMCX,EIA Flange, 4.3/10 etc.
RF coaxial Cable assembly(Jumper Cable)
Micro-wave Components : Dummy Load(Terminator), Attenuator, Surge Arrestor(Surge Protector), Power Splitter (Divider), Directional Coupler.