SC fast connector ftth fast connector Fast connector sc upc




Summary
Sc connector is push-pull coupling design and injection molding technology ensure convenient operation and lower insertion loss. It has high density and good strong character. The PC, UPC, and APC polishing technology have been adopted in ceramic ferrule end-surface. It conforms to JIS C5973 standard and complies with NTT, IEC, TIA, telcordia standards.
Product Display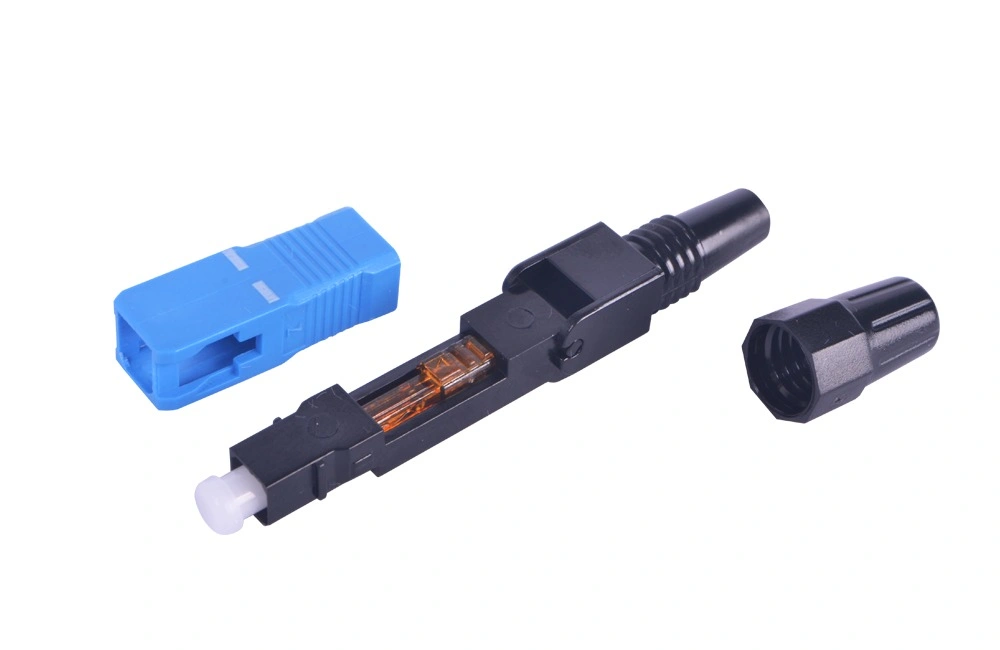 Description
1. The connector can be supplied as a pre-assembled one-piece connector or as connector kit.
2. Clips are available for duplex connectors
3. Housing kits without ferrule are available.
4. SC/PC and SC/APC are available
Features
1. Low insertion loss and back reflection loss
2. RJ-45 style interface
3. Polarized and color-coded (TIA568-A & ISO 11801)
4. UL-rated plastic housing and boot
5. High precision alignment
6. Compact, pull-proof design
7. Behind-the-wall style short connector
Applications
1. CATV
2. Active device termination
3. Telecommunication networks
4. Metro
5. Local Area Networks (LANs)
6. Data processing networks
7. Test equipment
8. Premise installation
9. Wide Area Networks(WANs)
Parameters
Singlemode(UPC)
Singlemode(APC)
Multimode
Insertion loss
≤ 0.2db
≤ 0.2db
≤ 0.25db
Return loss
≥ 55db
≥ 65db
≥ 30db
Durability
≤ 0.2db typical change, 1000 times mating
Operating Temperature
-45 to +85 degree
Ferrule Hole Sizes
125.0+1/-0um, Concentricity: ≤ 1.0um
125.0+1/-0um, Concentricity: ≤ 0.5um
125.0um, Concentricity: ≤ 3.0um
125.3+1/-0um, Concentricity: ≤ 1.0um
125.3+1/-0um, Concentricity: ≤ 0.5um
127.0um, Concentricity: ≤ 3.0um
125.5+1/-0um, Concentricity: ≤ 1.0um
125.5+1/-0um, Concentricity: ≤ 0.5um
128.0um, Concentricity: ≤ 3.0um
126.0+1/-0um, Concentricity: ≤ 1.0um
126.0+1/-0um, Concentricity: ≤ 0.5um
Company Information

Packaging & Shipping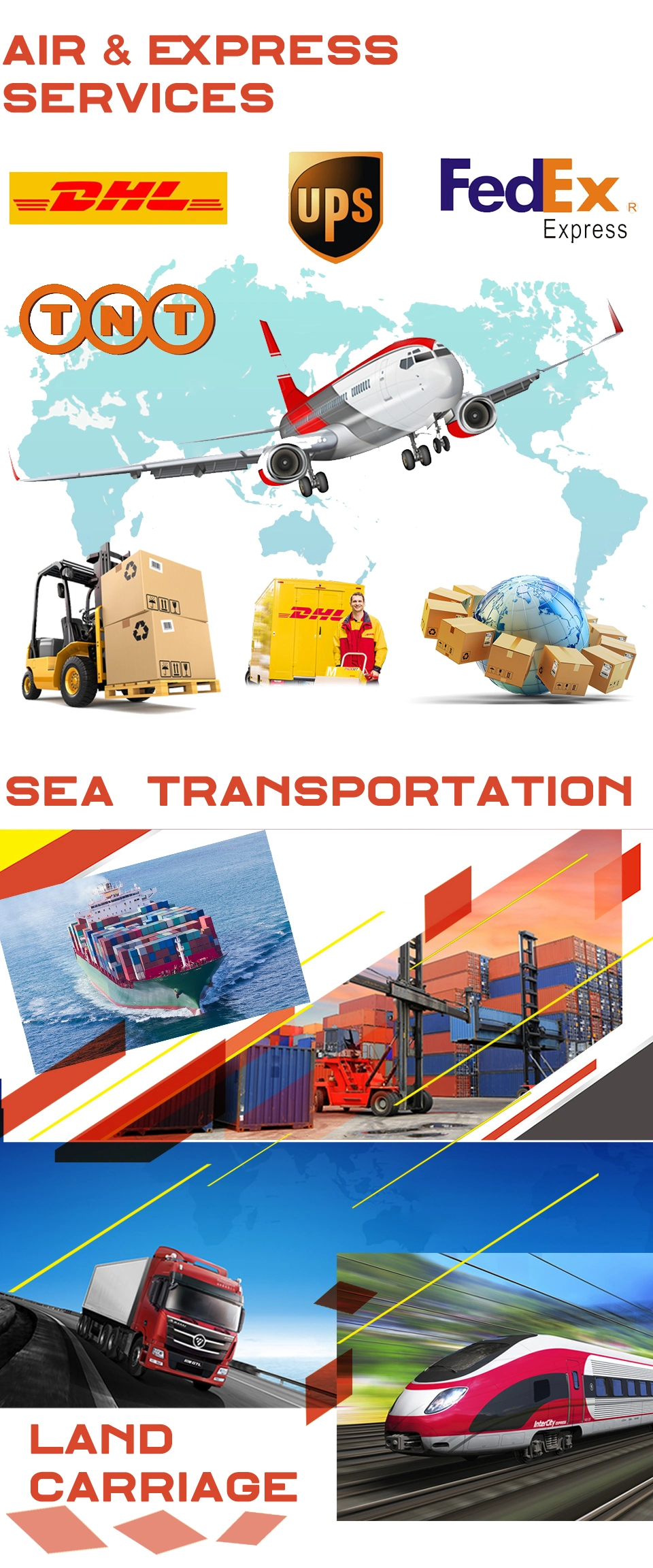 Buyer Feedback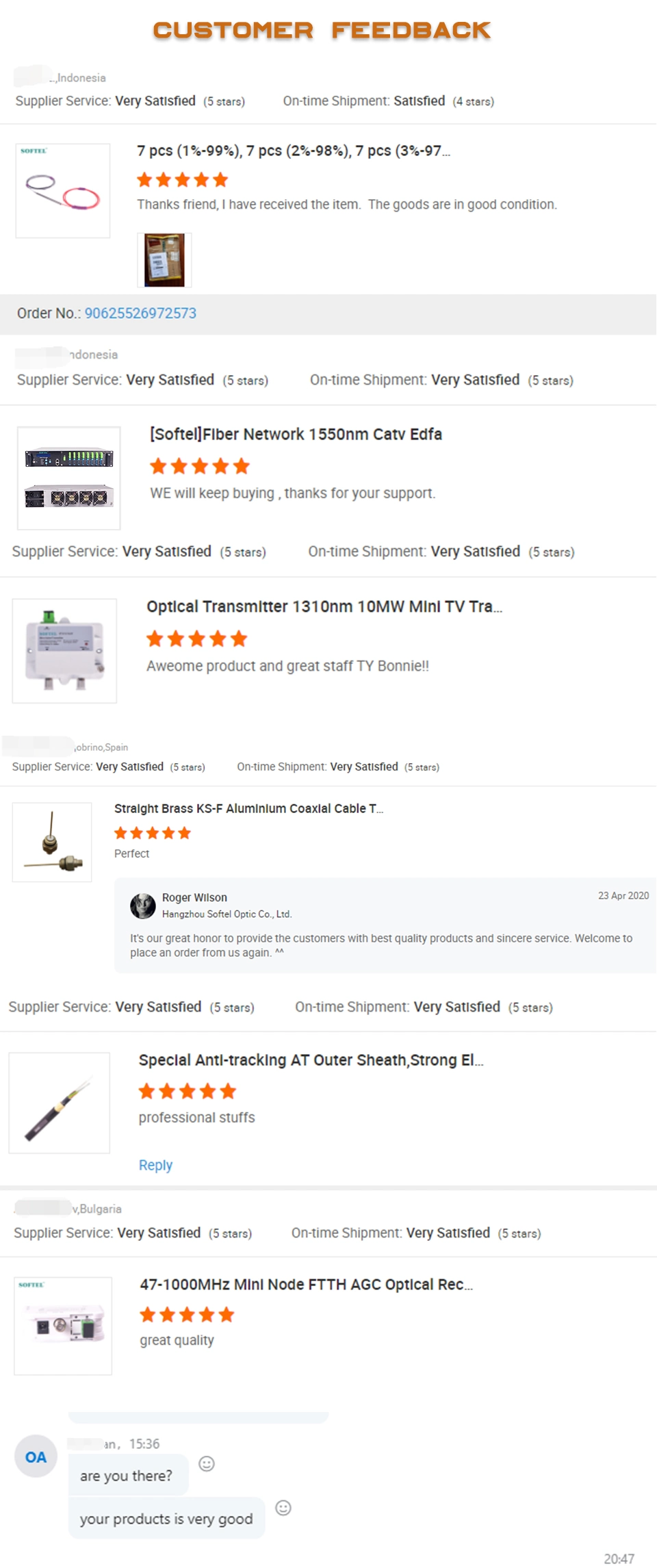 FAQ
1. What are the payment terms that you support?
Usually, we accept T/T, PayPal, Western Union, and Alibaba Trade Assurance. You can select the terms of payment which is more convenient for you.

2. What about the lead time?
Usually, if there's stock, we ship the goods within 3~5 working days after the deposit is confirmed. If it is out of stock, the lead time depends.

3. How about the shipping?
When the package is small, we normally choose FedEx, DHL, TNT, and UPS and so on, while the goods have high weight and volume, we suggest using air or sea shipment.

4. How can I place an order?
(1) Negotiation is agreed upon for the product price and specifications.
(2) The proforma invoice will be sent for confirmation.
(3) After the agreement on the proforma invoice, the customer makes the deposit.
(4) Manufacturing will be started as soon as the payment is confirmed by our bank.
(5) Ship out the goods within the agreed delivery deadline.

5. Can you do OEM for us?
Yes. If there is a certain order quantity, we can do OEM including printing, logo, and customized model for you.

6. How about the Warranty?
There are 12 months for the warranty.
While the warranty is not responsible for those broken by violence or updated with other brands.